Our People
Embrace change. Encourage diversity. Take pride in your work. Value and respect one another. We are committed to our service culture, which is a mindset that permeates everything we do. We are committed to excellence that is, being the best that we can be, for our colleagues and our members alike.
Khalid Gherzeddine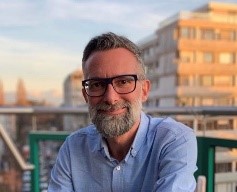 Department:
Representative Office: Geneva
My fondest memory during my tenure at UNFCU is the first time I visited our headquarters. I was pleasantly surprised at how approachable/warm/engaging every single person was, and how everyone went out of their way to make me feel comfortable and welcomed. Thirteen years later, this is still the case and I find it truly remarkable. This spirit of cooperation and 'service with a smile' define UNFCU's culture for me and sets us apart from the competition.

Thanks to its responsible investment and lending practices, UNFCU was not directly affected by the 2008 financial crisis, nor continued turbulent and uncertain marketplace conditions. Nevertheless, it was a difficult period for the financial industry and for the credit union movement. During that time, the organization and employees showed an exemplary commitment to each other and worked hand-in-hand to find ways to navigate seamlessly through the crisis so that the organization maintained its strength and the staff could continue doing their jobs effectively by providing consistent and effective member service. Rather than taking a rash, siloed or impersonal approach, UNFCU achieved success together, truly living a core value.
continue reading
Kushal Sundhani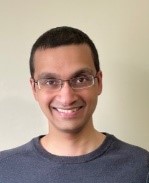 Department:
Information Technology
My fondest memory at UNFCU was when the AVP - Call Center selected me to work directly with her, supporting various projects and reporting needs. The opportunity I received became the entry point to what has led to an exciting tenure with UNFCU. My supervisor always made me feel comfortable in coming to her with questions. Her door was always open and she was willing to teach as much as I was willing to learn. As my role progressed, I was able to work closely with managers and staff in other departments and learn the different functions of each business line within the Credit Union. This gave me a holistic view of Credit Union operations and how important each department is to its overall success. As my role expanded, I was also involved in many Information Technology (IT) led projects. Accepting that role enabled me to work with many UNFCU staff members across the entire organization and enabled me to develop key skills I now use in my current role. I served in the Support Analyst role for 18 months and was then promoted to my current role of IT Analyst in the IT Department.

When I received more responsibilities, I never lost sight of the main purpose of my job which was to ensure the highest quality service to our internal and external members. UNFCU has opened many doors that I could not have imagined walking through a couple of years ago.
continue reading
Pamela Agnone
Department:
Executive Office
Lakshmi Subramanian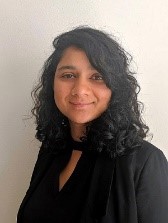 I was lucky enough to stumble upon UNFCU at the start of my career. After graduating, all I knew was that I wanted to be a part of a global organization that prioritizes giving back to the community. UNFCU not only fulfilled those requirements, but they ended up going above and beyond my expectations.
I've been given endless opportunities to grow into the person I want to be. This is what I appreciate the most about working at UNFCU. I've been able to partake in charity events; I've had an active role in the Global Sustainability Program, allowing me to support and expand greening initiatives; and I've been given the chance to work on strategic planning analysis to contribute to UNFCU's growth and future. In my initial three years at UNFCU, I've received three promotions because there are possibilities and potential at every turn. Now, in my current role, I have an opportunity to interact with almost every area of the organization, leaving me feeling as stimulated and engaged as I did on my first day. The fast-paced and supportive atmosphere here constantly pushes me to strive for something more and to be the best at what I do. It's remarkable to note that a day doesn't go by without feeling valued as an employee. The UNFCU environment is one where everyone can share in their successes, and this ultimately translates into a place where people can grow and work well together.
continue reading