Locations
Headquarters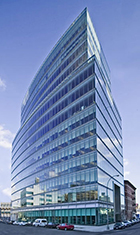 In a Class A, U.S. Green Building Council Leadership in Energy and Environmental Design, LEED, certified building, conveniently situated just across the East River from Manhattan, Long Island City, Queens is where UNFCU calls home. Frequently referred to as New York City's most up and coming neighborhood, Long Island City is host to a number of contemporary art museums, boutique hotels, waterfront parks and multi-cultural restaurants. Quickly emerging as a corporate mecca, the area boasts spectacular views of the Manhattan skyline. We are located just a few minutes by subway from Midtown Manhattan, and 20 minutes from Lower Manhattan and Brooklyn. Major area transit terminals, including Grand Central, PATH, Penn Station, and Port Authority, are 5-to-20 minutes away. In fact, seven subway, four bus lines, as well as biking paths are literally right outside our doors.
Branches
Nestled within one of the world's most globally diverse communities, perhaps second only to Queens, UNFCU's largest retail branch is located in New York City, just steps away from United Nations headquarters in a United Nations building on the East Side of Midtown Manhattan. Additionally, 15 different UN specialized agencies and other international organizations are situated in New York. When the United Nations General Assembly gathers annually with world leaders to discuss global issues, it does so from New York.
Global Representative Offices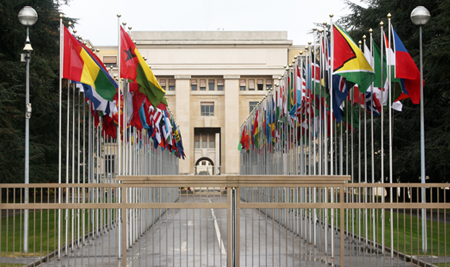 Our representative offices are conveniently located in some of the most dynamic cities in Europe and Africa.

In 1997, we opened our first representative office in Vienna, Austria, the country's largest city and capital, as well as cultural, economic and political center. Vienna is regarded as the City of Music and is host to many major international organizations, notably the United Nations (United Nations Office at Vienna) and 15 UN specialized agencies.

Opened in 2000, our Geneva Representative Office consists of not one, but three locations. As the second most populous city in Switzerland, Geneva is often referred to as the world's Peace Capital. Moreover, it is situated near Lake Geneva in an area known as the center of diplomacy and base of the International Red Cross. This city boasts mountain vistas of the Alps and Mont Blanc, the cleanest streets perhaps anywhere in the world, and is home to the UN as well as 37 specialized agencies and other international organizations. Located at Le Palais des Nations, International Labor Organization and International Telecommunications Organization buildings, our Geneva Representative Offices are staffed by more employees than any other overseas office.

Popularly known as the Green City in the Sun, Nairobi is the capital and Kenya's largest city. Located on the eco-friendly UN Gigiri campus, our office opened in 2003. One of the most prominent cities in Africa, politically and financially, Nairobi is also the main headquarters for the UN in Africa and the Middle East, and where two specialized agencies UN Environment Programme and United Nations Settlements Programme, also known as UN-Habitat; 20 regional offices and four other UN entities are located.

Within sight of the Colosseum and the historic city limits of the capital of Italy, our representative office in Rome is located in one of the most alluring and populous global cities in the world. Rome, a popular tourist destination, is the home of three major UN agencies, the Food and Agriculture Organization (FAO), International Fund for Agricultural Development (IFAD), and World Food Programme (WFP), as well as numerous well known museums and monuments, such as the Vatican, Forum, and Spanish Steps. Opened in 2006, our representative office works closely with the aforementioned agencies, which complement one another, on social responsibility initiatives, such as the Hunger Run.
Mid-Atlantic Offices
Washington, DC: Our Washington, DC location is a full service branch located at 18th and H Streets. We provide members the ability to open new share accounts and access an ATM 7 days a week, 24 hours a day. We originate consumer loans and mortgage products from this location, and our mortgage processing and underwriting team is on site. Our Washington, DC office is strategically located across from the World Bank and International Monetary Fund and within walking distance of more than a dozen UN affiliated organizations. In addition, we are a quick two blocks from the White House.
Northern Virginia: Tysons Corner is a mortgage centric location with originators developing new markets and domestic members through our partners. It is a full service mortgage branch where we originate, process, and underwrite loans. Tysons Corner is strategically located on the Silver Line Metro for easy commuting between downtown Washington, DC and a burgeoning suburban setting. We are amidst one of the fastest growing business communities in the US and in a location where we can effectively interact with realtors, builders, and other business leaders and meet with our members who are purchasing real estate in the suburban markets. With its unique offerings and capabilities, UNFCU established a presence in Tysons Corner to make the dream of home ownership possible for a cosmopolitan workforce that consists of hundreds of global organizations located in Fairfax County and the surrounding region.
Our People
"This spirit of cooperation and 'service with a smile' define UNFCU's culture for me and sets us apart from the competition."
- Khalid Gherzeddine