Diversity and Inclusion
We are committed to embedding diversity in all areas of our business. We promote an environment of inclusion where we embrace and leverage our differences to drive organizational success. UNFCU flourishes because of our interwoven community of multi-lingual, multi-generational, multi-cultural staff spanning three continents. Our employees are representative of the global membership we serve, affording them the unique ability to understand, communicate, empathize, and connect with each and every member. Our employees, and the exceptional service they provide, are our competitive advantage.
We create successful work teams that bring their authentic selves, experiences and ideas to contribute to the development of innovative products and services that meet the unique needs of our membership. We combine our individual talents and perspectives to help us realize optimal outcomes.
As a priority for the organization and a core value, our leadership and employees support one another and are committed to embracing diversity.
Tim Challen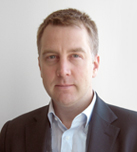 As Business Development Manager, I travel to United Nations (UN) duty stations around the world and see first-hand the global diversity of our host organization, the United Nations. I believe UNFCU fully embraces diversity, not only in the way we serve all of our members but also in the way we operate as a financial institution. UNFCU may be an organization based in the United States, but it is truly international in its outlook and outreach as a corporate entity.
Moreover, as the founder of Kilimanjaro Initiative (KI) – a community-based organization supported by UNFCU Foundation – I have been impressed by the willingness of my UNFCU colleagues to assist with KI's efforts to help youth a world away in the slums of Africa. Many colleagues have demonstrated profound support and taken the time to actively volunteer for the benefit of UNFCU Foundation's initiatives and activities. UNFCU's employees personify what credit unions are all about, providing service to others with their best interests at heart.
Annette McLeod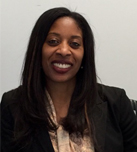 When I think back on some of my fondest memories at UNFCU, I distinctly remember as a young Jamaican woman living in the United States, I had dreams of growth and advancement. When I was hired by UNFCU in 2001, I hoped I would be able to fulfill my aspirations. UNFCU provided the tools and resources necessary to foster my personal and professional growth. Initially, I served in the call center as a Member Service Representative. I did my very best to uphold the mission of the organization. I embraced the opportunity to meet the needs of every member, and my management team recognized my contributions by promoting me. With my original goals in mind, I leveraged the UNFCU Tuition Reimbursement Program to successfully further my education. With the support of various programs and training, I continued to excel in member service, and had the opportunity to relocate to the Washington, DC Branch, where I am currently serving as Member Service Supervisor.
Maya Angelou once said, "We all should know that diversity makes for a rich tapestry and must understand that all threads of the tapestry are equal in value no matter what their color". Every day I engage with members of diverse backgrounds, ensuring my team delivers exceptional service. At UNFCU, I feel that I am a part of a rich tapestry, stitched together with care, concern, integrity, and promise. Whether a member or an employee, UNFCU ensures we are all treated equally even if we are not the same. I am very proud to be a valued member of the team at UNFCU.
Our People
"This spirit of cooperation and 'service with a smile' define UNFCU's culture for me and sets us apart from the competition."
- Khalid Gherzeddine