Diversity, Equity & Inclusion
Diversity, Equity & Inclusion
We are so much more than one company; we are a collaboration of individuals and teams striving to achieve one common goal: providing peace of mind to those changing the world. In doing so, we too have an impact on the world around us–whether it be our planet or our community–and that is an opportunity we treat with sincere enthusiasm.
With our staff reflecting our global membership, diversity is an asset we do not take for granted. In fact, it makes equity and inclusion all the more crucial in order to defend and empower authentic diversity. We've created a DEI program devoted to this idea and have over 300 employees actively contributing. So far, we've established four dedicated Business Resource Groups (BRGs) for our staff to share their voices. These groups are a wonderful opportunity for our staff to form new friendships, support each other, and reach a deeper level of understanding and empathy. In fact, we see the strength this presents as a way to better understand our employees, develop priorities, and organize our own objectives and initiatives.
African American / Black Business Resource Group
The African American / Black BRG through learning , inspiring and advocating for change promotes engagement, mentoring, networking and professional development for our African American and Black employees. The BRG aims to create an avenue for all employees to learn about the history, cultural experiences, and values of African Americans and Blacks in the workforce.
LGBTQ+ Business Resource Group
The LGBTQ+ BRG focuses on fostering inclusive behaviors aimed at creating a welcoming space for all employees that includes safety and the elimination of any potential prejudices. These employees and their allies or supporters focus on educating the organization and teaching employees how they can all serve as champions for inclusion. The LGBTQ+ network also works on initiatives, which are geared towards fostering inclusive behaviors, mindfulness, and creating an awareness of unconscious biases as well as the impact any of these biases may have across the organization.
Multicultural Business Resource Group
The Multicultural BRG contributes to UNFCU's commitment to diversity by providing its members with opportunities to enhance their professional development skills and champion an inclusive work environment for all UNFCU employees. By organizing events to foster peer and mentor relationships and encouraging dialogue about race, ethnicity, and culture, the BRG enhances staff engagement efforts and allows UNFCU to better connect with its global membership through multicultural insights
Women's Business Resource Group
The Women's BRG ensures that women are given equal opportunities at management levels in every department of UNFCU and encourages and empowers women to seek these opportunities.
You are Part of Our Team
At UNFCU, the very thing that makes us great is our people. Our leadership genuinely cares about your experience and representation.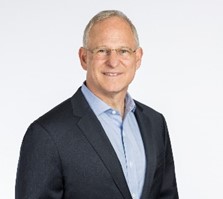 Through our commitment to social responsibility, UNFCU has accelerated actions to advance the UN Sustainable Development Goals (SDGs). To this end, empowerment is at the heart of our Diversity Equity & Inclusion program. We developed policies, practices, and educational initiatives to foster broader perspectives and deeper levels of understanding across our organization. This approach is enabling UNFCU employees to lead courageous conversations about race and gender equality and shape progress. Our engagement with LGBTQ+, women's, and multicultural partners will continue to define our work on social justice and human rights. In embracing partnerships for the SDGs, we aim to build cooperation and advocacy about sustainability. DEI is rooted in our credit union values. We care about our employees, and the communities where they serve, live, and work. We believe this furthers our mission of 'serving the people who serve the world'. – John Lewis, President/CEO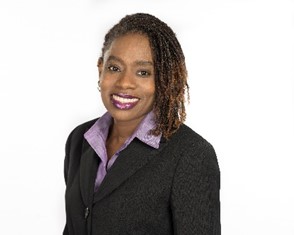 Embracing diversity is a core value of UNFCU. Leveraging inclusiveness and equity solidifies UNFCU's commitment to valuing its greatest resource - our employees. Harnessing the power of being a diverse, equitable, and inclusive organization positions UNFCU to continuously live its mission of 'serving the people who serve the world'. We give peace of mind to our members and one another. – Carlene Alexander, Global Diversity Officer
Certainly, what you believe in and what you have to say are important. See what a few of our employees have to say:
These values are part of UNFCU
Diversity, equity, and inclusion form the structure that gives us a solid foundation to build upon in all directions. It is crucial, of course, for that structure to be strong. In order to have the perspective to determine priorities, identify gaps, and develop effective initiatives, we look through three distinct lenses: Workforce, Workplace, and Marketplace.
WORKFORCE
Provide attainable professional development opportunities that are inclusive of all employees
Dedicate resources for Black and African American employees to fulfill their potential
Equitably foster opportunities to increase diversity in leadership positions
WORKPLACE
Cultivate an environment that supports DEI leadership
MARKETPLACE
Ensure the UNFCU brand reflects DEI standards and values
Further develop policies and procedures to promote minority and women-owned vendors